Guillaume Isabel: (Centre de Recherches sur la Cognition Animale (CRCA) CNRS UMR 5169; Toulouse III – Paul Sabatier, Bâtiment 4R3, 118 route de Narbonne; 31062 Toulouse cedex 09. France).

Myriam Roussigné: (Centre de Biologie du Développement; Université Paul Sabatier/CNRS, – UMR5547, Bat 4R3-b3, 118, route de Narbonne. 31062 Toulouse cedex 09. France).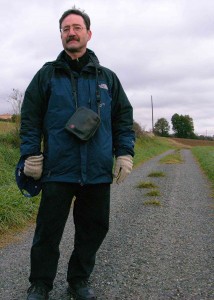 Richard, H. Wagner : (KLIVV, Konrad Lorenz Institute, University of Veterinary Medicine, Savoyenstrasse 1a, A-1160 Vienna. Austria.) website
---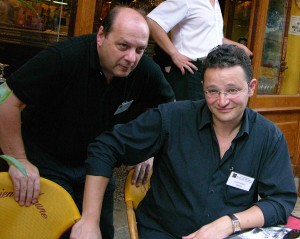 Luc-Alain Giraldeau : (Groupe de Recherche en écologie Comportementale et Animale, Département des Sciences Biologiques, Université du Québec à Montréal, Case Postale 8888, Succursale Centre Ville, Montréal, Québec. Canada).
website
---
Scott A. Hatch : (Alaska Science Center, U.S. Geological Survey, 1011 East Tudor Road, Anchorage. Alaska). website
Deseada Parejo : (Department of Functional and Evolutionary Ecology, Estación Experimental de Zonas Áridas, C.S.I.C. C/ General Segura, 1. 04001 Almería. Espagne).
Jean Clobert : (Station d'écologie Expérimentale du CNRS à Moulis USR 2936, Moulis, 09200 Saint-Girons. France).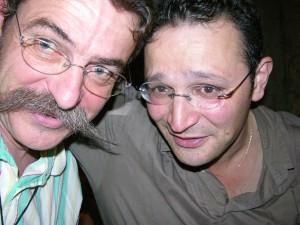 Frank Cézilly : ( UMR CNRS 5561 Biogéosciences Université de Bourgogne 6, blvd. gabriel 21000 Dijon. France).
website
---
Frédéric Méry : (LEGS : Laboratoire Evolution, Génomes et Spéciation, UPR 9034 CNRS, Avenue de la Terrasse, Bâtiment 13, Boite Postale 1, 91198 Gif sur Yvette. France).
Klaudia Witte : (Department of Biology & Didactics, University of Siegen, Adolf-Reichwein-Str. 2, D-57068 Siegen. Germany).
website
Isabelle Dajoz : (Bioemco, Laboratoire « Biogéochimie et écologie des milieux continentaux » école normale supérieure, 46 rue d'Ulm, 75230 Paris cedex 05. France).
website
Dominique Joly : (LEGS : Laboratoire Evolution, Génomes et Spéciation, UPR 9034 CNRS, Avenue de la Terrasse, Bâtiment 13, Boite Postale 1, 91198 Gif sur Yvette. France).
website